Bay ready to host third installment of SA Lifesaving Championships
Published: March 11, 2020
---
<< BACK TO NEWS
---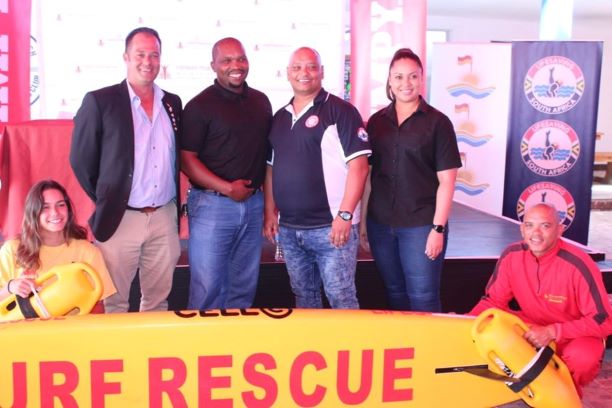 Nelson Mandela Bay (Port Elizabeth), home of action and adventure sports, will for the third successive year play host to the very best of South Africa's lifesaving talent. The Wimpy South African Lifesaving National Championships is one of the biggest sporting events on the Nelson Mandela Bay calendar with over 1700 competitors from 40 national clubs competing in more than 500 events over the week.

Craig van Rooyen, Director of Sport for Lifesaving South Africa and Director of Sport, said this year's exciting instalment is once again a collaboration between Nelson Mandela Bay Municipality, Nelson Mandela Bay Lifesaving, Kings Beach Surf Lifesaving Club, Seagulls and Hobie Beach Lifesaving Clubs, LSA's sponsors and partners, Treble Group, Wimpy, General Tire, Aquelle, Score, Dairy Maid and the Princess Charlene of Monaco Foundation.
SA have ensured the very best of South Africa's lifesavers will spend over a week in the city, with the popular Nippers competition and the Senior elite competing in Port Elizabeth in both surf and pool events.
The family-friendly event will take place once again from March 19 to March 25, 2020 with close to 1700 lifesavers taking to the surf and pool to determine the best individuals and club in South Africa.
South Africa's best male and female lifesaving athletes who have been selected for the junior and senior high performance squads will compete in Port Elizabeth in preparation for the World Championship in Italy later this year, as well as at the Spanish Cup in Spain and Sanyo Cup in Japan taking place in May and June 2020.

This year the Opening Ceremony will start proceedings on March 19. The juniors and seniors will kick the pool events off on 19 March, while the Nippers brave the sand and surf for the first half of the competition starts on 19 March as well.
The Masters Surf competition will take place on 22 March followed by the pool championship on 23 March. The Nippers will battle it out in the pool from March 23 while the juniors and seniors will conclude the national championships with three days on the beach from 23 to 25 March.
Another feature sees the return of surf boating, with ten crew, including ladies and men's crews, competing in the Score Surf Boat Shoot out from 23 to 25 March. Surf Boating has grown in the past two years since the first Shoot Out in 2017 and the Boaties will compete for the number one position in a series of races over three days.
Surf Boat racing is hard to beat and a hugely exciting aspect of surf lifesaving. There are plenty of thrills and spills to be seen in this event and is a spectacular spectator event.
Dates:
Thursday, 19 March: Opening Ceremony 7:30am
Thursday 19 – Saturday 21 March: Nippers Surf
Thursday 19 – Saturday 21 March: Juniors and Seniors Pool
Sunday 22 – March: Masters Surf
Monday 23 March: Masters Pool
Monday 23 – Tuesday 24 March: Nippers Pool
Monday 23 – Wednesday 25 March: Seniors and Juniors Surf
Monday 23 – Wednesday 25 March: Surf Boat Shoot Out
For more information visit www.lifesaving.co.za or follow us on social media to catch all the action and build-up.
Ends
Issued and distributed by Lifesaving South Africa.
---
Top stories
---