Coronavirus - Message to Residents
Published: March 17, 2020
---
<< BACK TO NEWS
---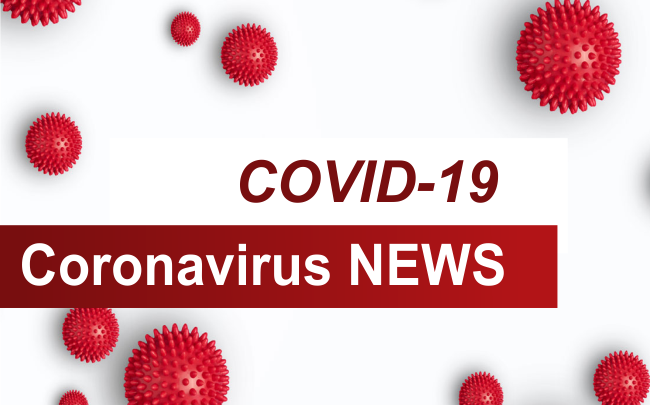 Coronavirus - Message to Residents
In December 2019, China - Wuhan City was hit by a number of pneumonia cases of an unknown cause. The cause was identified in January 2020 as a Novel Coronavirus, also known as COVID-2019. According to the World Health Organisation (WHO), the number of confirmed cases of COVID-2019 has surpassed 100 000 globally, with 3281 deaths. The outbreak was declared on 30 January 2020 as an 'international concern' by the International Health Regulations Committee of the WHO.
As travelers emerge in any country, to date the COVID-2019, which was first detected in China, has now been detected in 90 locations internationally, including South Africa.
This virus belongs to a large family of viruses that may cause respiratory infections, ranging from the common cold to more severe diseases.
COVID-2019 spreads through person to person contact within a 2-meter radius. People with the coronavirus spread viral particles through coughing and sneezing. It may also be possible to catch it by touching a surface on which the virus recently landed.
It should be noted that, according to published data from China, the majority of severe cases are found among the elderly and those with underlying illnesses (immune-compromised). However, all citizens are at risk of contracting the virus.
Who should get tested?
With 62 confirmed cases in South Africa, people are in panic mode, which is highly understandable, but not all patients showing flu-like symptoms are eligible for testing for COVID-2019. Patients that are eligible for testing are those with acute respiratory infections or who show flu-like symptoms, such as coughing, a sore throat, shortness of breath, etc. requiring hospitalisation or not;
AND
In the 14 days prior to onset of symptoms, met at least one of the following epidemiological criteria:

Were in close contact with a confirmed or probable case of 2019-nCoV infection;

Had a history of travel to areas with presumed ongoing community transmission of 2019-nCoV;

Worked in or attended a health care facility where patients with nCoV infections were being treated
Signs and symptoms?
Signs and symptoms range from mild to severe fever, tiredness, dry cough, sore throat, nasal congestion, aches and pains, runny nose and diarrhea.
Prevention:
Hygiene will be key in preventing the virus from spreading and also to ensure that we as citizens of Nelson Mandela Bay contain the outbreak of COVID-2019.
Citizens are urged to:
Regularly clean your hands with an alcohol based hand rub or wash them with soap and water.

Maintain at least a one-meter distance between yourself and anyone who is coughing and sneezing.

Stay at home if feeling unwell. If you show any fever symptoms, seek medical attention in advance.

Make sure your home and workplace are clean and hygienic, Surfaces and objects needs to be wiped with a disinfectant regularly.

If you are a healthy person, you only need to wear a mask if you are taking care of a person with suspected COVID-19. Wear a mask if you are coughing or sneezing.

Practice good respiratory hygiene: this means covering your mouth and nose with your bent elbow or tissue when you cough or sneeze.
What is the Nelson Mandela Bay Municipality's Action?
Nelson Mandela Bay Municipality is guided by the Department of Health, Department of Agriculture, state laboratories and other relevant stakeholders to ensure that, should there be a suspected or confirmed case in the city, it will be addressed effectively and efficiently. The Municipality has put together a task team comprising officials from all relevant directorates to develop a response plan for Nelson Mandela Bay.
There is ongoing consultation with the employees of the Municipality to understand their concerns and to provide guidance, where needed. The Municipality is also engaging in mass consultation with sports organisations, churches, industries, communities and the transport sector to introduce contingency measures to prevent the spread of the corona virus, should a positive case be identified in Nelson Mandela Bay.
To all sporting organisations whose events had to be postponed: thank you for understanding and prioritising the community of Nelson Mandela Bay.
Should members of the community have any concerns or queries, they can contact the Department of Health's Hotline Number: 0800 029 999
Detailed information on COVID-19 can be found on the Department of Health's website.
Thank you.
INTERIM EXECUTIVE MAYOR
CLLR THSONONO BUYEYE
---
Top stories
---