Nelson Mandela Bay Municipality intensifies w enforcement as Covid-19 rapidly increases
Published: November 11, 2020
---
<< BACK TO NEWS
---
The Nelson Mandela Bay Municipality has been highlighted as the new COVID-19 epicentre in the country. This comes after the Department of Health reported that there were 5574 active cases in the City as at Tuesday, 10 November 2020.
Following the COVID-19 Metro Command Council meeting on Wednesday, 11 November 20202, Acting Mayor Councillor Thsonono Buyeye said the City had become an epicentre due to the alarming infection rate after positive cases jumped from hundreds of infections about two weeks ago to 5574 active cases this week.
Speaking to the media virtually on Wednesday, Councillor Thsonono Buyeye said: "We are a hotspot in the province, we are a hotspot in the country and that is very troubling us. The rate at which the numbers are increasing is alarming. Every citizen needs to be aware of the danger we are in. The reports we are getting are beginning to scare us. The reports from the private and public hospitals indicate that we are in a serious situation as a City. Our hospitals are full; ICU beds are a struggle to get."
"All of a sudden, within a short space of time, the field hospital is like gold to us. We are seeing even children getting infected and there are various reasons for that. The ages between 14 and 24 years is becoming a real worry to us. The issue of compliance, especially when it comes to social gatherings is troubling. If we don't change our ways, the situation has a potential to get even worse than what it is now."
In addition to various interventions which include strict law enforcement, the City has requested the curfew to start from 10pm until 4am instead of the 12am currently in place. Mayor Buyeye said feedback was still expected from the Provincial Government on the request.
NMBM Disaster Management Chairperson Shane Brown emphasised that from a hotspot point of view, the City had become a hotspot of the entire country.
"Yesterday alone we had 840 new positive cases, our hospitals have reached capacity. A lot of the hospitals have now started cancelling elective surgery simply because there is no capacity. The nurses and doctors are being infected heavily and there has been deaths as well in that regard. Unfortunately, a lot of the positive cases are with the younger generation from 6 years up to 35 years, which indicates that going back to school and universities and the night life has played a part.
"We have noticed that there has been a massive increase of night life in our City, this means parties and we know that where there is night life there is absolutely zero social distancing. We have asked the law enforcement agencies to play a greater role there to ensure there is enforcement taking place and remind owners of taverns, pubs, restaurants and night clubs who are operating illegally as it is not allowed under Level 1. We have asked law enforcement to drive around not just to close them down but around 10pm ask them to do their last rounds, 12am is curfew. It means at 12am you are supposed to be home already not outside. People have been arrested for being on the streets after 12am and some businesses owners have been arrested and fined in the last few weeks," Brown said.
Mayor Buyeye said while a harder lockdown was not ideal, they City may be forced to enforce it to save people's lives as there was no ward in the City that did not have a COVID-19 active case.
Issued by the Nelson Mandela Bay Municipality Communications Office.
---
Top stories
---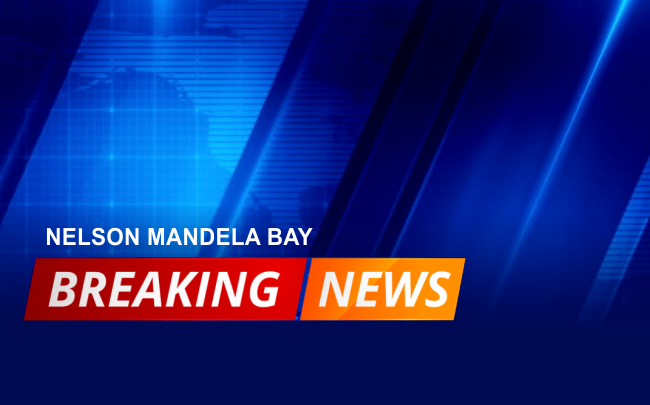 Nelson Mandela Bay will not Shutdown!
March 17, 2023
During these tough economic times we need to open our economy – not shut it down. Whilst we respect the right to protest, South Africa is a Constitutional State that subscribes to the rule of law