Hard lockdown could be an answer to increasing NMBM Covid-19 stats
Published: October 29, 2020
---
<< BACK TO NEWS
---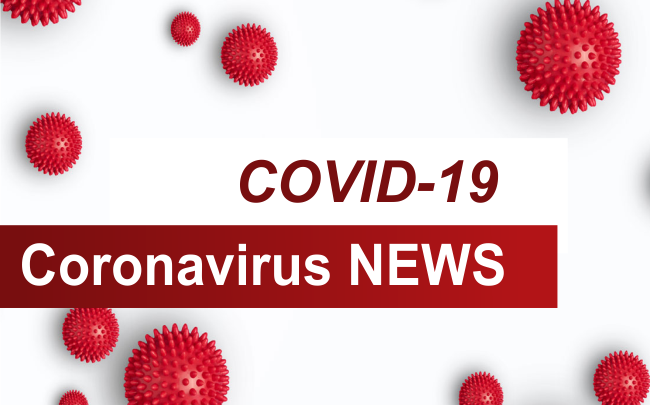 COVID-19 active infections in the Nelson Mandela Bay Municipality have increased to 1707 as at Wednesday, 28 October 2020.
The alarming increase has raised concerns with Acting Mayor Councillor Thsonono Buyeye warning residents that if the second wave gets out of control, stricter measures will need to be taken in order to save lives.
"A harder lockdown is not ideal but to save lives, the option might need to be explored again as the numbers are increasing rapidly. In just one day this week, we had close to 400 new infections. Unfortunately, the infections go with deaths and we have seen even the deaths in the country have surpassed the 19 000 mark."
"The only reason we are battling a second wave now is due to non-compliance. People are not complying; in businesses, restaurants and social gatherings, they have thrown away their masks thinking that the virus is over. We are not happy at all with the current picture. We are warning residents that the second wave could be more deadly than the first wave if they do not change their ways."
The City's hotspots remain Motherwell with 277 cases, Uitenhage follows with 175, KwaNobuhle has 86 and KwaZakhele has recorded 91 cases.
NMBM Disaster Management Chairperson Shane Brown said behavioural change was needed now more than ever as we are heading towards the festive season.
"We would like to warn our residents that should the numbers continue to rise, President Cyril Ramaphosa will have no choice but to enforce stricter measures. The last thing we need is to lose control of the virus. We are fast approaching 2000 active cases now and it is because we have shockingly recorded close to 400 new infections on Wednesday alone."
"People are infecting each other, we are heading towards the festive season and all around the world no one has experience on how to deal with this virus during the festive season. During the last festive season, it was only China that had COVID-19 cases. We are faced with a crisis. We urge residents to stick to the regulations. Restaurants, shopping centres and businesses are not complying, we have engaged them and we will continue to preach compliance messages as this virus is better managed through preventative measures. The law enforcement agencies will also continue to enforce the law."
Issued by the Nelson Mandela Bay Municipality Communications Office.
---
Top stories
---
So far so good for NMB initiation season
June 29, 2022
The Nelson Mandela Bay Municipality's Public Health Portfolio Head, Cllr Thsonono Buyeye, led an oversight visit on Tuesday, 29 June 2022 to the Walmer Township initiation school where scores of initiates are undergoing the rite of passage to manhood...