Load shedding putting more strain on drought stricken Nelson Mandela Bay water system
Published: January 25, 2023
---
<< BACK TO NEWS
---
The Nelson Mandela Bay Municipality's water distribution system is taking strain due to the current load shedding. This exacerbates the already dire situation caused by the drought in the region.
The load shedding at the Churchill water treatment plant yesterday compromised the water output to consumers. This has contributed to a water shortfall that is already in the system as a result of the prolonged drought and raw water restrictions. Most of the Emerald Hill zone is affected by the lack of continuous production at Churchill as a result of load shedding.
For the past five years significant rainfall has evaded the City's catchment areas, a situation that has resulted in a drastically decreased combined dam level of a mere 14 percent. This situation has already led to intermittent water supply to a number of areas, with the Western Suburbs the hardest hit.
The crisis with load shedding has rubbed salt into the wounds by negatively affecting the water distribution to the City's reservoirs.
As much as the City has worked out a plan to cushion the water intake into the reservoirs, as well as for storage and distribution to the consumers, the severity of load shedding has put strain on the system.
"As the City we are working around the clock to use our existing infrastructure to re-route water to the strained areas for the reservoirs to fill up, however the high consumption remains a challenge. We continue to interact with Eskom so that we can improve our systems to improve the situation to be much more stable," said Nelson Mandela Bay Water Distribution Director Joseph Tsatsire.
This is currently affecting the recovery of the Emerald Hill reservoir that is at 3%. This challenge has now extended to the Heatherbank reservoir that is currently at 9%, Lovemore Heights at 7% and Lovemore Tower at 16%, extending the affected areas to include Charlo.
Water distribution challenges also remain in the Greenbushes and St Albans area as the Chelsea reservoir is sitting at 11%. There is therefore no water and/or low pressure in some areas of Greenbushes/St Albans. Alternative connections off the Kwanobuhle line is being finalised to secure water distribution to the St Albans Correctional Facility.
Water trucks are being mobilised for all affected areas.
Areas affected by the Chelsea and Emerald Hill reservoirs include:
1. Walmer
2. Walmer Township
3. Walmer Downs
4. Walmer Heights
5. Mangold Park
6. Parts of Central
7. Glen Hurd
8. Glendinningvale
9. Pari Park, Glendore Rd
10. Perridgevale
11. Adcockvale
12. Newton Park
13. Parsons Hill
14. Greenacres
15. Greenacres Hospital
16. Parts of Cotswold
17. Richmond Hill
18. Parts of Schauderville
19. Linkside
20. Mill Park
21. Mount Croix
22. Mount Pleasant/Miramar
23. Overbaakens
24. Willowdene
25. Greenshields Park
26. Parts of Theescombe
Affected areas in the Heatherbank & Lovemore Heights reservoir zone include:
1. Robert Searle Park
2. Charlo, Bog Farm
3. Broadwood
4. Springfield
5. Mount Pleasant
6. Overbaakens
7. Pinelands
8. Willowdene
9. Lovemore Heights
10. Lovemore Park
11. Theescombe/Pari Park
12. Pine Village
13. Lorraine Manor
14. Heatherbank
15. Mount Pleasant/Providentia
16. Salisbury ParkThe City calls on residents and businesses to drastically decrease their water usage
This will also give space and time for the dried up reservoirs to fill up and give out a stable water distribution to the affected residents and businesses.
Issued by the Nelson Mandela Bay Municipality Communications Office. For more information, please do not hesitate to contact Communications and Media Management Officer, Mthubanzi Mniki at 041 506 1555/071 381 3779 or e-mail mmniki@mandelametro.gov.za.
---
Top stories
---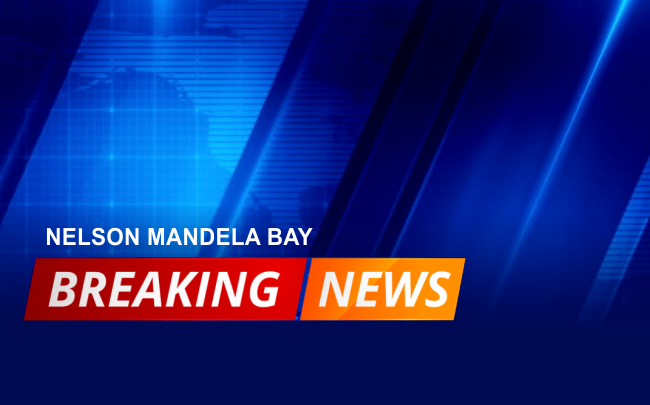 Nelson Mandela Bay will not Shutdown!
March 17, 2023
During these tough economic times we need to open our economy – not shut it down. Whilst we respect the right to protest, South Africa is a Constitutional State that subscribes to the rule of law